AdScape have had the pleasure of being involved with some unique projects over the past 10 years, ranging from bespoke pergolas to relining ponds, with each project setting different challenges to overcome. This is what makes our job interesting. We enjoy the problem solving aspect of landscpape construction as well as the physical challenges.
These 6" x 6" posts were extremley heavey and difficult to get into position by hand...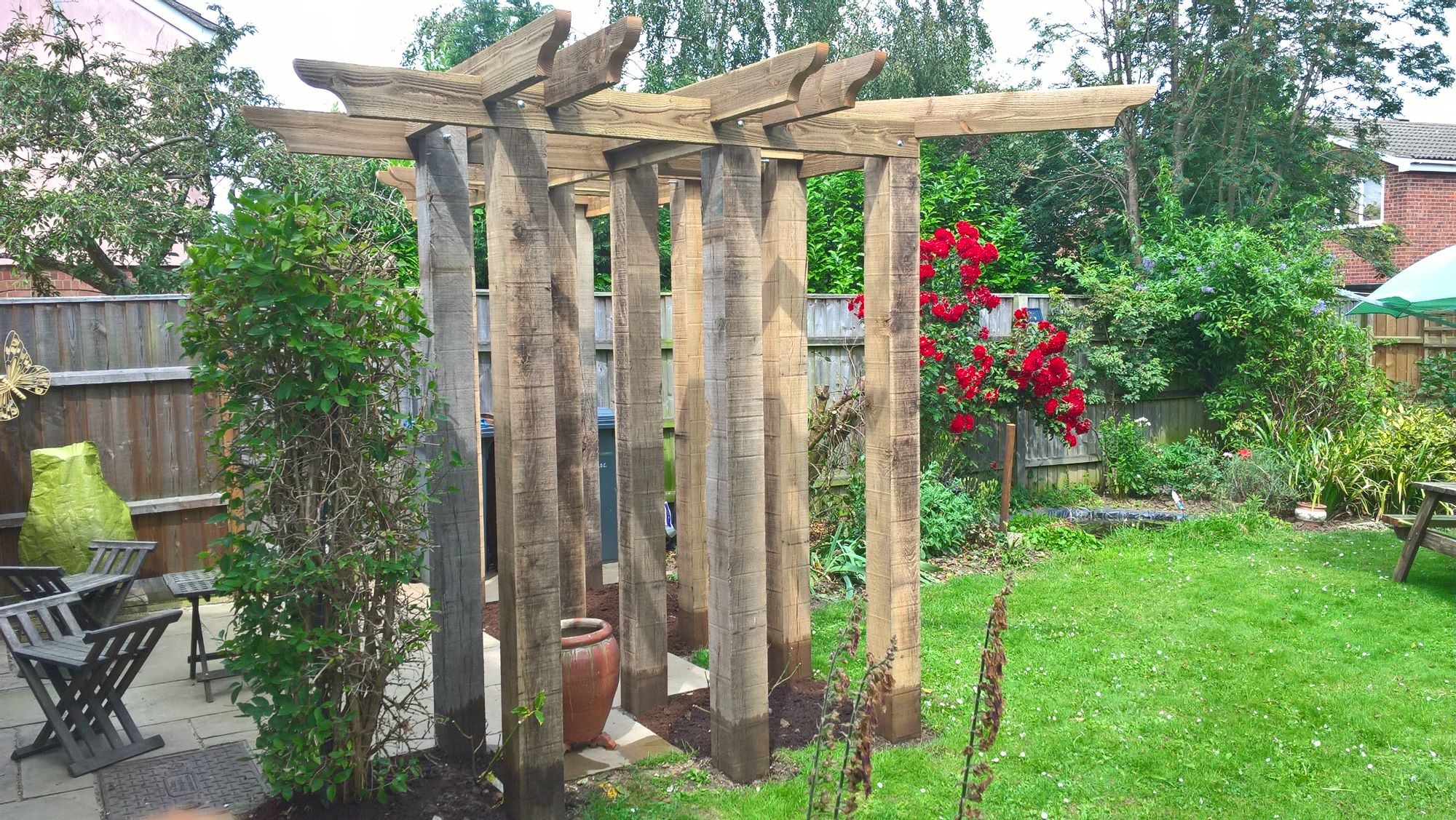 The reclaimed York Stone Crazy Paving had to be relaid exactly as it was lifted...